Veeco employees are inspired by making the impossible happen and motivated to continuously improve. We are global but nimble. We roll-up our sleeves and get things done. We have direct line of sight to our impact, and are passionate about making the world a better place through our technologies. It's the commitment behind our people that sets our workforce apart. And it's the reason why, at Veeco, great people get even better.
Read what our employees say about life at Veeco: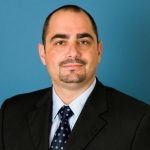 "Veeco allows me the opportunity to work with customers in many exciting market segments like LED lighting, advanced packaging and MEMS and magnetic sensors. The geographical diversity and high caliber of our customer base ensures every day is filled with the opportunity to tackle challenges that are important to our customers and make a positive impact to their bottom line."
- Paul - Sales and Services
"It's great to be surrounded by bright people who are passionate about what they do. I get the opportunity to work with cross-functional teams and learn something new every day. What makes working at Veeco truly fulfilling is knowing that the contributions of the individual really matter…that I can make a positive impact on our products and our company."
- Susan - Engineering